Rhum L. Bridgestocke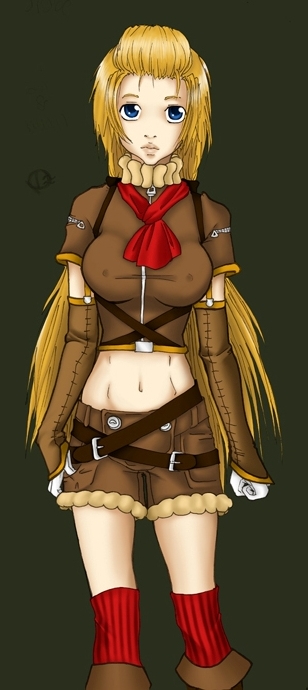 About
;
x. Name_ Rhum
x. Surname/s_ Lodwick Bridgestocke
x. Genre: Female
x. Age_ 18
x. Birthday_ November 17th
x. Race_ Human
x. Height_ 1,69 m
x. Weight_ 65 kg
x. Likes_ Silence, science.
x. Dislikes_ Loud Noise, rude persons.
x. Skills: Making her brother mad.
Backgroud Story
.·
(crappy version)
. Lodwick Bridgestocke Family, race of really skilled alchemist well-knowed by their academics and revolutionary methots. Memrick and Rihanni L. Bridgestocke had 2 children. First one boy, named Rhydian, two years later, a girl named Rhum.
. They where raised following a great dinasty full of honor and unbreakable unfexibleness. Both of them started their previewed lifes thinking their only destiny was being great Alchemists, as all their great ancestors had been. However, their educations seemed to differe in some aspects. Rhum recieved an rather free education while her brother, Rhydian, was raised in such a way that he went to the conclusion he shoudn't have any feelings for anything nor anybody. He was doing well with that (as regards him) until one accident, caused by him, ruined her sisters back and ankles. She was above to die when, miraculousely, a misterious engineer was contracted by their parents and fixed Rhum's body with metal parts. They where 18 and 16 by then, two years have passed.
. Future remains unknown...
[...]